HID Relay Harness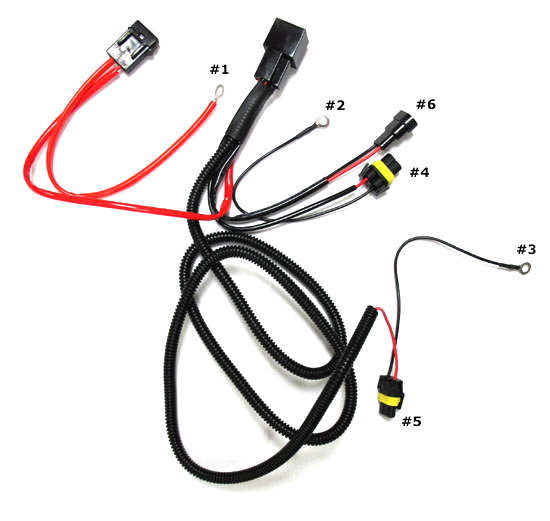 Instruction Guide:
1. Connect #4 and #5 to Ballasts input
NOTE: #4 & #5 may be reversed depending on where your battery is and how long the connector cable legs are.

2. Connect #1 to the Positive + side of your battery.

4. Connect #2 and #3 to the Negative - Ground

5. Connect #6 to your car's stock headlight power cable.
Note: This connection can be to either the right or left headlight power connector. The other headlight connector is no longer used and should be covered in electrical tape or other material to protect the connector ends from the environment.